Thank you for playing AVABEL ONLINE.
To celebrate the 9th Anniversary of AVABEL ONLINE, we will be holding a special "9th Anniversary Celebratory Avatar Campaign"!

You can get a 9th Anniversary celebratory avatar from AVABEL ONLINE!
Just type "9th Anniversary" into the game chat during the period and you will receive a "9th Anniversary Avatar"!
■Campaign Period■
JST:July 1, 2022 14:00 - August 31, 2022 13:59
※1x per account
※A GM Mail will be sent after you enter the keyword in the chat.
※Please note that the avatar will not be attached to the GM Mail, but it will be sent to you directly.
Don't miss out on this exclusive limited-time only present!
・Check out the celebratory 9th Anniversary Avatar here!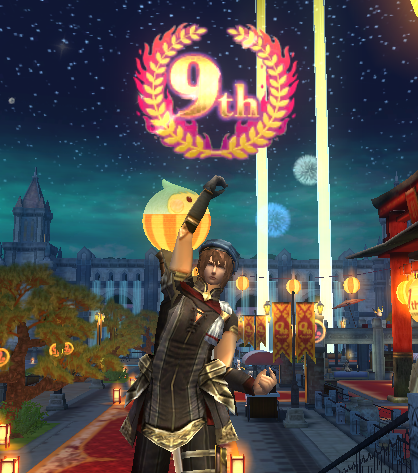 感谢各位玩家对阿瓦贝尔战纪AVABEL ONLINE的支持与陪伴。
为纪念阿瓦贝尔战纪AVABEL ONLINE迎来第9周年,我们将开办「9周年纪念时装好礼活动」!

阿瓦贝尔战纪的9周年赠礼!
只需在游戏聊天窗口发送「9th Anniversary」,就可获赠「9th Anniversary时装」好礼!
■活动期间■
JST:2022/7/1 14:00 ~ 2022/8/31 13:59
※1个帐号只能获赠1次。
※发送关键词后,即会收到运营邮件。
※时装不会添附于运营邮件,而是直接发送给玩家,敬请注意。
期间限定的好礼大放送,千万不要错过哦!
・9周年纪念时装详见此处!